NetEpic is a 6mm-scale large-scale tabletop miniatures game set in Games Workshop's Warhammer 40,000 universe. It was originally based on the classic Space Marine game produced between 1991 and 1995, but since the establishment of the NetEpic Yahoo group in 1999, has been developed and improved by a large community of enthusiasts, led by Peter Ramos, aka "Primarch".
If you are new to NetEpic, then you may want to download the core rules and some of the many army books that are available, or you can see what's new, or get involved with the community.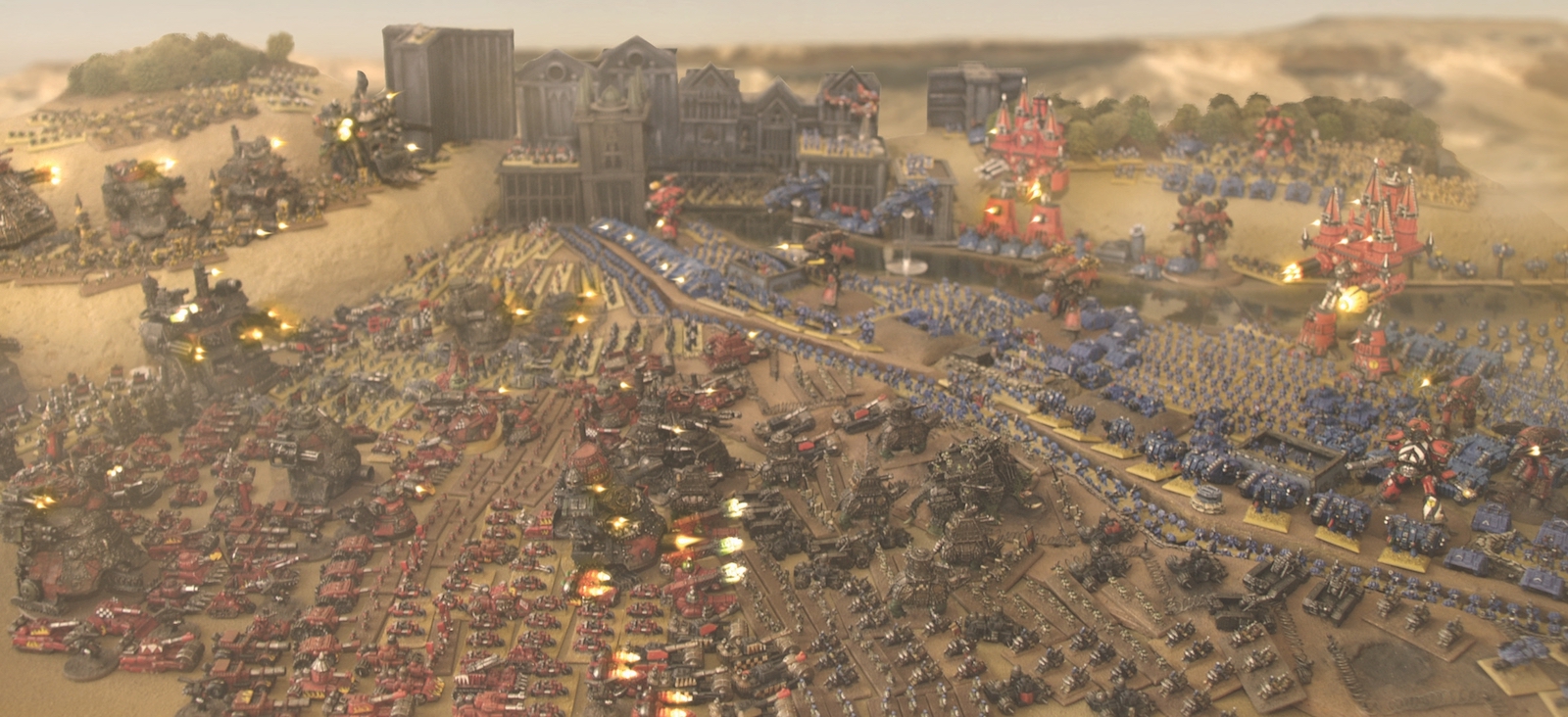 Bellum Omnium Contra Omnes
War by all against all.